Hablamos Espanol
On-site Training
CALL NOW FOR PRICING
(888) 501-1355
Online Forklift Certification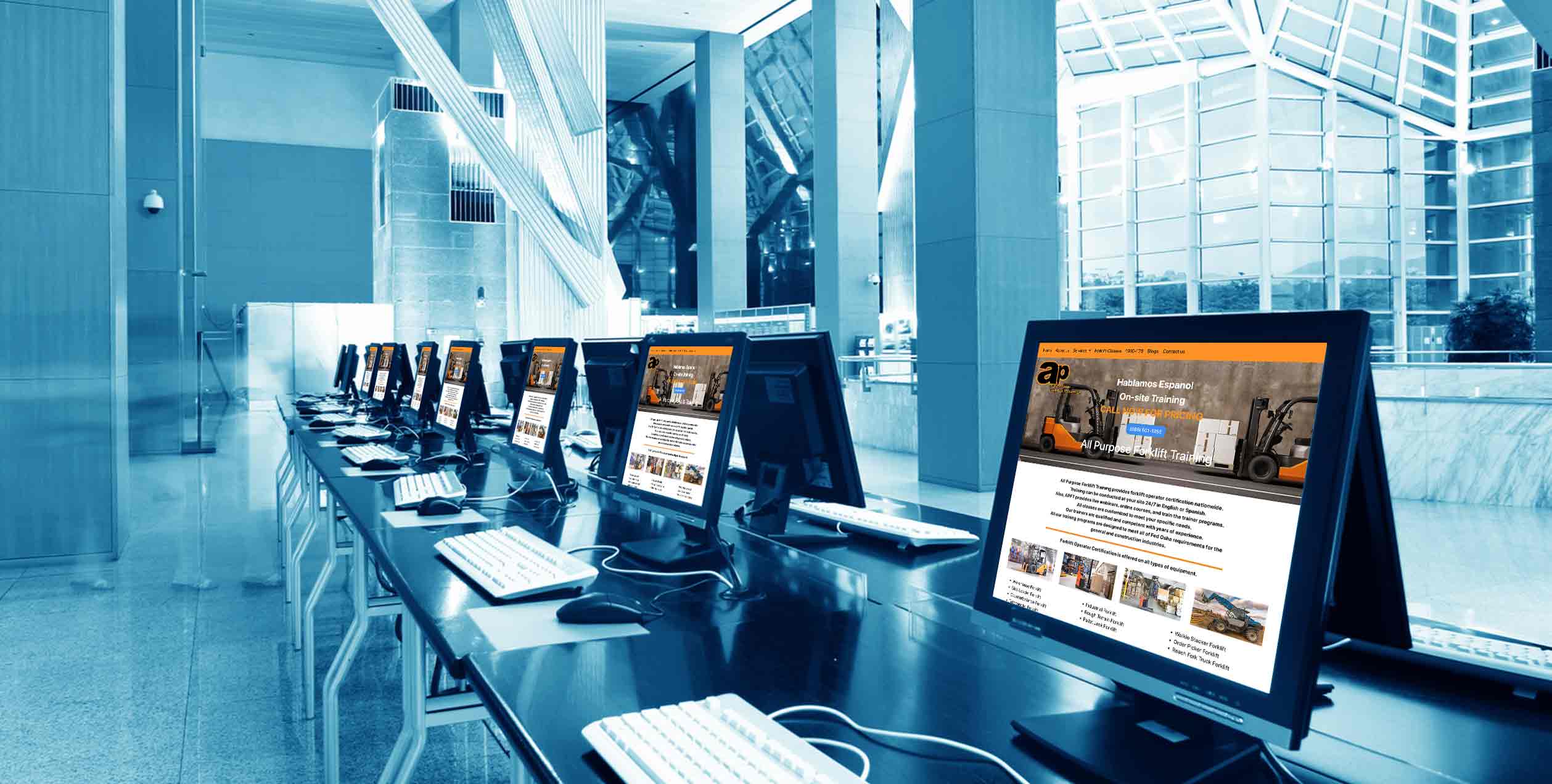 Questions and Prices
All Purpose Forklift Training provides a comprehensive online training solution for all types of equipment. The online training program (computer based training) from All Purpose Forklift Training provides forklift operator certification that are good nationwide. Classes are in English or Spanish, and can be taken on your computer, tablet or cell phone.
This class meets all Federal OSHA requirement for Powered Industrial Trucks under the OSHA Guideline 1910.178 for formal training and should take you about an hour to complete. The training provides lift specific training slides, safety videos and an online test. Once you pass the test, you will be able to print your forklift operator's license or save it to your mobile device as a jpg. YOU ARE NOT CERTIFIED AT YOUR EMPLOYER UNTIL your employer completes practical training and an evaluation of your skills with a qualified person. Use the form at the end of the class to document this part of the training. (if there is no qualified person at your facility, an on-site training may be required.)
This training is valid for 3 years and you can sign up by filling out the contact form or calling one of our experienced training counselors to ensure you are signing up for the class that best fits your job or company requirements.
Training card is not valid until operator is evaluated by competent or qualified person on the type of forklift they will be operating.
---




---
Payments Accepted


Our History
All Purpose Forklift Training instructors combined brings over 100 years of training and field experience. We strive to deliver the highest standard of quality forklift certification training.
allpurposeforklifttraining.com All rights reserved. Web Development by All Purpose Safety Training Solutions